RALLY EXPEDITIONS


---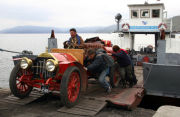 In the last two decades, when the boarders and countries got more open, information available, the road trips draw more and more attention and enthusiasts. If you're looking for a real automobile adventure, a decidedly dramatic journey, try " Russia - Mongolia - China by car".
As a great contrast to highly advanced, densely populated Europe, face the endless immensity of Russia, little known Siberia, striking deserts of the wild Mongolia and finally the mysterious ancient China ! Three countries, long time forbidden for visitors, with original traditions, culture, history and cuisine. Taking a car trip, one can experience every kilometer of that great route, see the country's real background, meet people way far from busy tourists spots.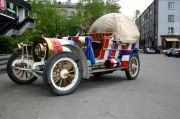 "Baikal-Complex" has arranged integrate travel service for few big rallies, such as "THE GREAT 2005 PEKING - PARIS EXPEDITION". Our company provided visa support, accommodation bookings, permits, guides and escort drivers all the way throughout Russian Federation from Mongolian to Latvian boarder. In 2006 we organized "OLDTIMER RALLY HAMBURG - SHANGHAI 2006"with more than 40 cars and 22 overnight stops all over Russia. "Baikal-Complex " also assisted the ultimate solo 4WD vehicle expedition of the French crew from Paris to the most northeast Russian territory Chukotka, Japanese motorbike expedition Vladivistok - Moscow, number of family trailer trips across the Russian Federation, etc. Having great experience in making travel arrangements for RALLY EXPEDITIONS varying in size, purpose and route, "Baikal-Complex" is happy to provide all necessary assistance in planning, navigating and making bookings and reservations for successful and pleasant journey.