BAIKAL FILMING & PHOTOGRAPHY


---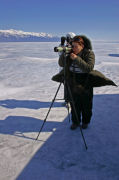 Siberia and especially Lake Baikal are unique destination with original culture and magnificent nature, well known as a "extremely cold place in the middle of nowhere". In fact, it is far from the reality. Siberia is a world of contrasts, where short Spring is followed by gorgeous and rather hot Summer, later it ends with the mild fall and dramatic Indian Summer. Winters are snowy and sunny, striking ones imagination with pure white color and crystal clear air. Indigenous people are friendly and distinctive. Not so many guests have visited Baikal, and experienced the charming beauty of the severe land yet. Professional photographers and filming teams are among the pioneers to go to the "white spots". "Baikal-Complex" has arranged integrate travel service for several media companies, cable TV channels, popular magazine journalists, number of professional freelance photographers and cameramen. Our company has provided visa support, tickets, accommodation bookings, permits, guides and escort cars & drivers.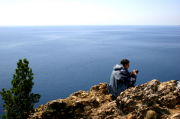 Below are listed the major projects our company arranged the travel service for:
Brazilian Channel AZUL in 1998 to film "SUMMER AT THE ICY LAKE"
"BIKE" magazine (November, 2000, Germany, page 14-21), article and photos.
"Spiegel" (October 03, 05, 10, 2002, Germany), article and photos.
Australian ABC television to film "THE GREAT 2005 PEKING - PARIS EXPEDITION"
Having great experience in making travel arrangements for professional photographers and film makers, "Baikal-Complex" is happy to provide all necessary assistance in planning, navigating, making bookings and reservations for pleasant journey and fruitful work. We are focused on creating a tailored itinerary, based on your goals and interests, budget and schedule.