TOTAL SOLAR ECLIPSE of 2008 in SIBERIA, August 1


---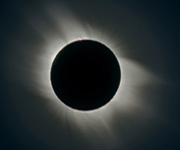 A very unique astronomical phenomenon will take place on the territory of Russia on the 1st August 2008. The total eclipse with a width of about 250 km will cross the Western Siberia from the north to the south, then will cross the Altai Mountains and will go further to the difficult to access regions of China and Mongolia. The maximum eclipse will be at 16:21:08 local time, when the maximum time of the total phase will last just under 2:27 minutes in Nizhnevartovsk, 2:20 min in Novosibirsk and 2:14 min in the Altai region.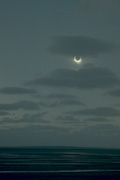 Weather conditions in Siberia at this time of the year are also favorable for eclipse observation. And, what is most important, eclipse occurs in the cities, considered to be the main transportation hubs of Siberia: Novosibirsk and Barnaul, making the viewing this event absolutely accessible. Be aware that the next total solar eclipses will occur in Northern America in 2017, in Europe - in 2026, and in Russia - in 2030, so do not miss your present opportunity!


"Baikal-Complex" offers day tours and train tickets to Novosibirsk to enjoy Total eclipse 2008. Please contact our mangers with any questions or enquires.
Novosibirsk is the 3rd largest Russian city with the 1.5 million inhabitants. It was founded in 1893. Geographical coordinates: 55'02 N, 82.55 E. Local time: GMT+6 hrs and GMT+7 hrs DST, Moscow+3 hrs. The city center is situated within only 15-20 km from the central eclipse line of August, 1 2008 (line width is 248km). That's why the Eclipse can be seen right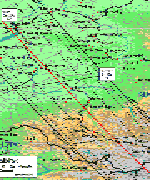 in the city. In this case instead of 2:20 min the full phase of the eclipse will last for 2 seconds less. If you might sacrifice 2 seconds, the most comfortable places for observation are Eastern embankment of Ob river, square at State Technical Library, square at Opera House, square at Glory Memorial on left-side bank, as well as every other open place, where you will be able to see the western part of the sky up to 25&deg. The full solar Eclipse will be viewed from Novosibirsk at height 30&deg above horizon (azimuth 257&deg).